By using this site, you are consenting to our use of cookies. To find out more visit our privacy policy.
Follow Your Passion. Power Your Practice.
APTA Specialist Certification - Governed by ABPTS
Board-certified specialists are making a difference in the lives of patients, living out their dedication to better care, and helping advance the physical therapy profession. The 10 specialty areas offered by ABPTS are a recognition of the increasingly vital role physical therapy plays in optimizing movement to improve the human experience.
Specialization allows PTs to channel their thirst for progress into their practice.

Sharon Dunn, PT, PhD Board-Certified Orthopaedic Clinical Specialist
ABPTS is a Proud Member of the Institute for Credentialing Excellence.
Why Specialist Certification
As a board-certified specialist, you'll be among more than 30,000 PTs who have achieved certification since the first credentials were awarded in 1985 — and you'll empower your professional growth.
Dive deep into what moves you. Earning specialist certification is all about pursuing the facets of physical therapy that you love most.
Elevate your practice. Specialist certification helps patients and referral sources know that you offer a deep understanding of specific areas of care, and that you're committed to professional growth.
Get recognized for your commitment. Specialist certification is the profession's acknowledgment that you've achieved knowledge and skills that set you apart.
Help lead the profession. Engagement is the heart of leadership: ABPTS specialists are often at the forefront of developments in research and practice, and part of a community that believes in continuous improvement of patient care.
Not convinced yet? Hear from your peers how specialization has changed their practice and made a difference in the professional and personal lives.
From Consideration to Certification — And Beyond
---
Find Out if Certification Is Right for You
---
Apply To Be a Certified Specialist
Get started on the road to certification. Apply, check your application status, and see what's ahead.
---
Maintain Your Certification
Review instructions and deadlines for staying certified.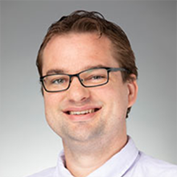 Daniel Stam, PT, DPT
Board-Certified Neurologic Clinical Specialist
What this credential means to me is just a greater commitment toward the patients who I serve, the profession, and the students who I teach. I would encourage others to pursue specialty certification to demonstrate their commitment to the profession and to open up future career opportunities.
Important Dates and Deadlines
Cardiovascular & Pulmonary, Clinical Electrophysiology, Oncology, Women's Health, and Wound Management
Geriatrics, Neurology, Orthopaedics, Pediatrics, and Sports