By using this site, you are consenting to our use of cookies. To find out more visit our privacy policy.
Maximize your potential by becoming a board-certified clinical specialist in any of 10 physical therapy specialty areas offered by the APTA Specialist Certification Program for physical therapists, governed by the American Board of Physical Therapy Specialties.
Who Are Board-Certified Clinical Specialists?
Join a prestigious group of over 30,000 of your peers who demonstrate competency in specialized knowledge and advanced clinical proficiency. Specialization is the process by which a physical therapist builds on a broad base of professional education and practice to develop a greater depth of knowledge and skills related to a particular area of practice, exceeding that of the physical therapist at entry into the profession.
Learn more about specialist certification.
A Physical Therapy Profile: Wages for the Profession, 2021-22
A recent APTA study shows that Board-certified PTs earn higher incomes than non-certified PTs, and the higher earnings are compounded when certification is achieved earlier in a PT's career. Read the report here.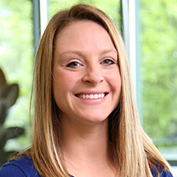 Amy Vandermark, PT, DPT
Board-Certified Women's Health Clinical Specialist
"Becoming board certified has always been a goal of mine. It feels great to show my commitment to my patients, my profession, and to be part of an ever-growing specialty. Preparing for the specialty exam has provided me with the opportunity to network with others who have the same passion that I do, and I'm forever thankful."
---
Certified Specialization Primer
It takes time and commitment, but the personal and professional rewards that come with achieving board-certified specialist status can last an entire career.
---
The Process
The road to certification begins with understanding the process, from initial application to examination.
---
Dates and Deadlines
Initial certification deadlines for all specialities are pretty consistent from year to year.
Cardiovascular & Pulmonary, Clinical Electrophysiology, Oncology, Women's Health, and Wound Management
Geriatrics, Neurology, Orthopaedics, Pediatrics, and Sports